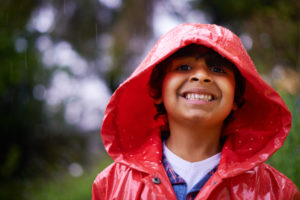 Your child can't wait to see what the Easter bunny is bringing this year. Candy eggs, chocolate bunnies and more… but what about her teeth? It's no secret that those sugary treats put her smile at a real risk of decay and infection — but you can help to protect your little one's oral health this spring with these five tips from Dr. Ayer, the children's dentist in Leawood KS!
5 Ways to Keep Cavities Away This Spring
Your little one is relying on you. This spring and all year long, help her maintain healthy teeth and a beautiful smile with these five oral health tips.
#1: Limit candy consumption to the kitchen
This Easter season (and all year long), designate a "candy zone" in your home, away from the TV and your child's bedroom. Limiting candy consumption to one area will reduce the risk of overeating — for everyone!
#2: Encourage good habits
Remind your child that it's perfectly OK to eat candy from time to time, but that moderation is key for a healthy mouth and body. And don't forget that you're your little one's biggest example, so make sure you heed your own health advice, too.
#3: Monitor cleaning
Your child may be brushing and flossing on her own by now — age six is usually the time for this. If so, continue to carefully monitor her cleaning techniques. Is she brushing for the full two minutes, twice a day? Flossing carefully every night? If she's reluctant to do either, you can help encourage good habits by making morning and nighttime brushing a family affair — you're all in this together!
#4: Rinsing helps remove decay-causing acids
One excellent habit you can help your child develop is rinsing her mouth out with water after eating candy, says the dentist in Leawood KS. It's a quick, easy way to remove the acids and bacteria that cause bacteria — and with any luck, it'll soon become a clean feeling she'll crave after eating sugar.
#5: Get a cleaning and checkup!
There's one thing your child definitely can't do for herself yet, and that's call the office of Dr. Ayer the schedule her twice-annual checkup and cleaning. If she hasn't had her first appointment of 2016, why don't you contact us to schedule a spring cleaning? Your little one is counting on you to help her maintain her healthy teeth for a lifetime of smiles — book an appointment with the family dentist in Leawood KS today!