Preventive Dentistry - Leawood, KS
Improve Your Oral Health
By offering our patients comprehensive dental care, Dr. Dennis Ayer hopes to not only treat dental problems, but stop tooth decay, gum disease, and other unwanted conditions before they even begin. Regular check-ups, cleanings, home care, and other preventive services will create a strong foundation for your oral health and help you achieve a smile that's as confident as can be in Leawood, KS.
Why Choose Dr. Dennis Ayer for Preventive Dentistry?
We See Families
Over 3 Decades of Proven Clinical Expertise
Complimentary 2nd Opinions & Consultations
Dental Checkups & Cleanings
Maintaining healthy, happy teeth and gums for life is a worthwhile goal, and one that comes with a diligent foundation of regular check-ups and cleanings. The American Dental Association strongly recommends that patients of all ages attend two of these appointments each year, and Dr. Ayer couldn't agree more. During this time, he and the rest of our team will carefully inspect every aspect of your oral health, from your teeth to your soft tissue to your bite, in order to discover any possible problems or damage. By doing this, we can form a complete picture of your unique situation so that we have all the information our office needs to move forward with effective treatment. By creating a personalized plan of action with your valuable input, our Leawood dental team can quickly get your smile back to its fullest potential.
During these regular appointments, one of our trusted hygienists will also provide you with an in-depth cleaning. This gets rid of persistent plaque and tartar that can form over time on the surface of teeth and can be difficult for an untrained person to remove with regular brushing and flossing. You'll be able to leave the practice with a smile that looks beautifully polished and feels refreshed!
Learn More About Checkups & Cleanings
Fluoride Treatments
Fluoride is a mineral that's found in the world all around us – the foods we eat, the toothpastes we brush with, and even the water that comes out of the kitchen sink at home. If you or your child isn't receiving enough exposure to fluoride on a daily basis, the tooth enamel could suffer as a result; countless studies have shown that fluoride actually benefits oral health by aiding remineralization and reversing damage caused by decay. Professional applications can be provided here in Leawood during checkups and cleanings for an added boost of protection.
Sports Mouthguards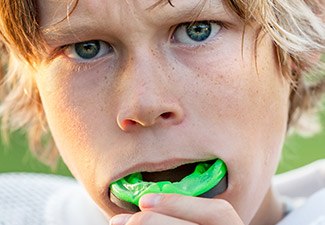 If you or your family member regularly participates in athletic events that involve the possibility of physical contact, protection for the vulnerable parts of the body is essential. Beyond the head and knees, make sure to use a sports mouthguard to keep teeth whole and healthy! Dr. Ayer can design a high-quality, 100% customized appliance that provides excellent comfort and plenty of flexibility for easy breathing and speaking during the game.
Nightguards for Bruxism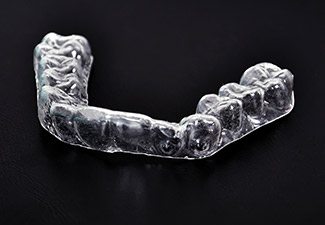 Teeth grinding (also known as bruxism) is a common problem, and one that can lead to severe headaches, damaged teeth, facial pain, TMJ disorder, and much more. It can be difficult to break the habit on your own, though, if you only experience bruxism when you're sleeping at night. In these cases, Dr. Ayer can design a personalized nightguard to be comfortably worn during sleep. This oral appliance will protect your smile from damage and allow you to finally achieve a full night of worry-free rest.
Dental Sealants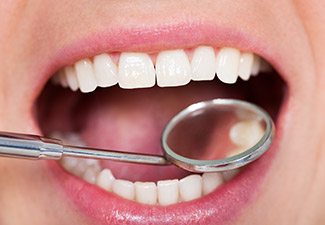 Keeping the grooves of your teeth clean can be tough, especially if you're young and still learning how to properly brush and floss. Thankfully, dental sealants can be a big help for growing patients who need a little extra protection. We'll paint a tough, plastic material over the tricky chewing surfaces of back teeth, effectively sealing spots where bacteria and food particles can become wedged. Adults with certain circumstances can also benefit from this valuable preventive measure.
Oral Cancer Screening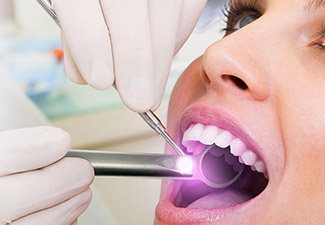 Tens of thousands of new oral cancer cases are diagnosed every year, many of which are already in advanced stages. To maximize the chances of a safe and successful recovery, this dangerous health condition must be discovered as early as possible, which is why our practice offers in-depth screenings during routine checkups and cleanings. Dr. Ayer will perform a careful visual examination and also use X-rays to pinpoint even the smallest abnormalities that may indicate cancerous cells. If anything alarming is found, a biopsy can be arranged to test the oral tissue further.
Family Dentistry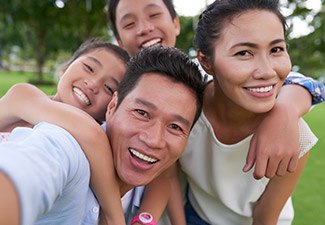 Parents can often struggle to juggle the various healthcare needs of a big family, especially when they have to travel to several different practices all over Leawood. When it comes to ongoing dentistry, why not simplify this routine by bringing everyone to one convenient location? Dr. Ayer is happy to offer dedicated services to children and adults alike, helping smiles at every stage of development thrive in lasting ways.
Learn More About Family Dentistry
Sleep Apnea Therapy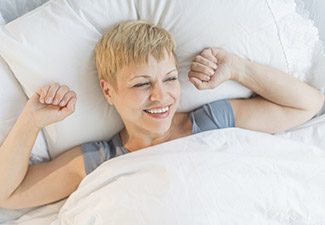 Untreated sleep apnea can rob a person of much more than just their rest night after night – it can cause lasting harm to their health, destroy their personal relationships, and even threaten their life too. If you've been diagnose with mild to moderate Obstructive Sleep Apnea (OSA), a trained dentist like Dr. Ayer may be able to provide lasting relief in the form of a custom-made oral appliance. Don't wait another day to start exploring your opinions and finally sleep comfortably until morning.
Learn More About Sleep Apnea Therapy
At-Home Hygiene Products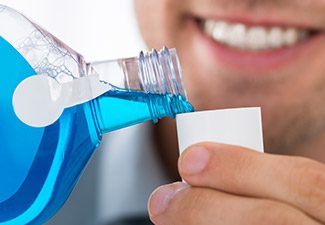 While ongoing professional dental checkups and cleanings are definitely important for maintaining great oral health, it's important to also practice a strong hygiene routine from the comfort of home. If you're unsure what products are best, feel free to ask Dr. Ayer and the rest of our team! We can recommend several top-tier brands that are found in our own homes, including CloSYS products. CloSYS toothpastes and mouthwashes are uniquely designed for sensitive mouths, providing effective cleansing results in a gentle fashion.
Schedule Your Checkup Today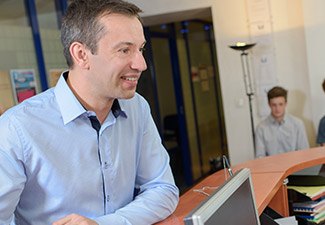 Flexible payment methods, comfortable amenities, and a skilled, friendly team that provides personalized attention – you'll find all of these valuable benefits and more at our Leawood location. Contact the dental practice of Dr. Dennis Ayer today if you have any questions about our preventive services, or if you're ready to schedule your first appointment. We also welcome new patients from the areas of Kansas City, Lenexa, Overland Park, Prairie Village, Shawnee, Olathe, Leawood, and beyond.