Snoring and Ozone Therapy – Leawood, KS
Sleep Better, Live Better
Are sleep problems starting to have a negative impact of your life? If you're experiencing constant chronic snoring, daytime exhaustion, and painful headaches, you may be suffering from sleep apnea, a potentially serious condition that can lead to complications if left untreated. Here in Leawood, Dr. Dennis Ayer and the rest of our dedicated staff members can help you get back to resting soundly throughout the night with personalized treatment options.
Why Choose Dr. Dennis Ayer for Sleep Apnea Therapy?
Certified SomnoMed Provider
Modern, Comfortable Office Space
Highly Trained Dentist With Decades of Clinical Experience
What Causes Sleep Apnea?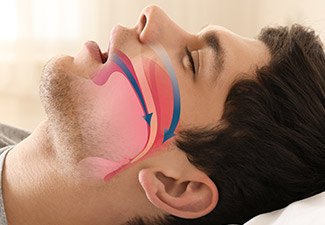 Sleep apnea is caused by a narrowing or even a collapse of throat tissues, which blocks air from reaching the rest of the body and results in interrupted breathing. This interruption tells your brain to send an emergency signal for you to wake up and clear your airway. While many people don't remember these brief instances, the constant disruption to your sleep can have severe negative effects on your wellbeing.
Treatment Options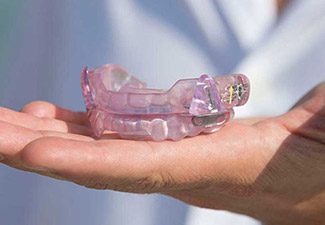 If you've been diagnosed with sleep apnea by your doctor or a sleep specialist, please don't hesitate to reach out to Dr. Ayer and our team for the assistance you need. We can create a customized sleep appliance that comfortably holds your airway open, allowing you to avoid any blockage altogether and to finally get the uninterrupted sleep you deserve.
Are You Struggling with Sleep Apnea?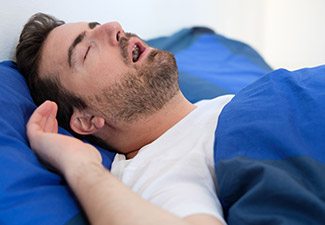 Our dental team always works hard to provide you with an enjoyable dental care experience, and we hope you'll appreciate our skilled attention to detail in all the work we do. Contact us today if you have any questions about our services, or if you're ready to schedule an appointment with Dr. Ayer. We're located in Leawood, KS, and new patients are also welcome from the surrounding areas of Kansas City, Lenexa, Shawnee, , Overland Park, Prairie Village, Olathe, Leawood and beyond.