NeckLase – Leawood, KS
Tighten Loose, Sagging Skin
Signs of aging can afflict skin all across the body. However, they are most noticeable on the face and neck. What can you do to turn back the clock? Come talk to us about NeckLase. This remarkable laser treatment helps Leawood patients to tighten loose, sagging skin beneath their chin. It results in a more youthful neck — without the need for surgery. Read on below to learn more about NeckLase, and get in touch with us when you are ready to book a consultation.
Why Choose Dennis C. Ayer DDS, LLC for NeckLase?
Advanced Laser Technology
Noninvasive Treatment
Noticeable, Long-Lasting Results
What Is NeckLase?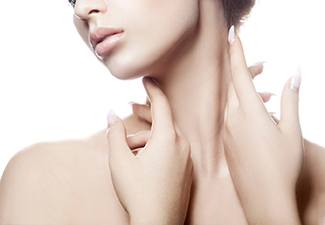 NeckLase is a laser-based treatment that is designed to address signs of aging on the neck, particularly in the area beneath the chin. It works by stimulating your body's production of collagen, an important structural protein that is largely responsible for the firmness and smoothness of skin. Collagen levels naturally decline with age, so this treatment helps to turn back the clock and remind your body to produce more of this important molecule.
NeckLase is a conservative alternative to surgery for patients who are looking to improve their appearance without "going under the knife." It is more effective than even some of the most expensive creams and other topical skincare products.
How Does NeckLase Treatment Work?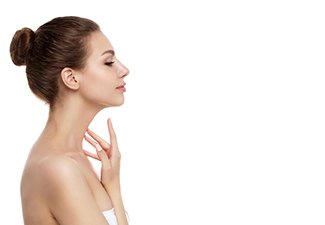 During your consultation, we will learn about your concerns and determine which laser-based cosmetic treatment would be best for you. If it looks like NeckLase is a fit for your circumstances, we will get started with your treatment.
NeckLase is noninvasive and relatively comfortable. The specifics can vary from case to case, but generally, we apply a numbing cream to the targeted area. Then, we start using the laser. You might feel a tingling or warming sensation, but the vast majority of patients do not experience any pain.
You should not expect to notice results immediately. It may take several days for your body's increased collagen production to produce a substantial effect on your appearance. Within two weeks or so, you may notice an improvement in issues like fine lines and wrinkles, sagging skin (also called "turkey neck"), and other signs of aging on the neck.
What Are the Benefits of NeckLase?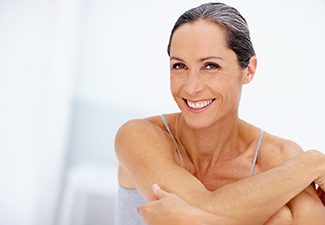 Some noteworthy benefits of NeckLase include:
No downtime is required. You should be able to resume your normal activities immediately after your NeckLase session.
There is no need to worry about side effects. NeckLase is a very low-risk treatment. There are virtually no side effects associated with it.
Results are fast and noticeable. NeckLase can help you look years younger within a matter of weeks. Its effects can be even more remarkable when it is paired with other laser-based cosmetic treatments, such as SmoothLase.