Fotona LightWalker for Sleep Apnea – Leawood, KS
Long-Lasting Relief from Snoring and Sleep Apnea
In discussions about sleep apnea and snoring, most people focus on CPAP and oral appliances as the two best treatments. Certainly, those devices are helpful and often necessary. But did you know that some patients are candidates for an alternative therapy? With the NightLase feature of the Fotona LightWalker in Leawood, we may be able to use a laser to tighten up tissues in the throat, thereby reducing snoring and sleep apnea symptoms.
Why Choose Dr. Dennis Ayer for Sleep Apnea Treatment with the Fotona LightWalker?
Not Available at All Practices
Non-Invasive Treatment
Long-Lasting Results
What Is NightLase?
To understand how NightLase works, it is important that you understand the causes of snoring and sleep apnea. Snoring occurs when loose tissues in the throat vibrate during sleep. If those same tissues block the airway altogether, you might experience repeated pauses in breathing (sleep apnea).
NightLase is part of the Fotona LightWalker laser's system. It uses a laser to heat the tissues in the throat that cause snoring and sleep apnea. As they heat up, the collagen in the tissues contracts and tightens. NightLase thereby expands the airway, reducing the risk that snoring or pauses in breathing will occur.
Some of the best aspects of NightLase treatment include:
It is noninvasive and non-surgical.
There is no anesthesia required, and you won't have to worry about taking downtime after your NightLase sessions.
It may be an effective snoring and sleep apnea treatment on its own. However, it can also work well in conjunction with oral appliance therapy or a CPAP machine.
How Does the Treatment Work?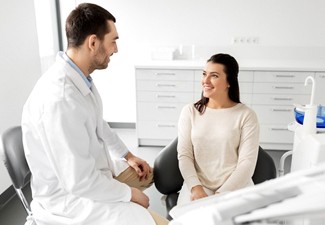 A course of treatment with NightLase usually requires 3 – 4 sessions in our office, which are spread out across several weeks. The waiting period allows the tissues in your throat to heal adequately between your appointments.
Most patients say that the treatment is painless. However, you may feel some heat in your throat, similar to the sensation of having a fine mist of hot water sprayed there. Each session lasts about 45 minutes. After your appointments, you might notice that your throat feels a little dry. Drinking plenty of water to help to relieve any discomfort.
How Effective Is NightLase?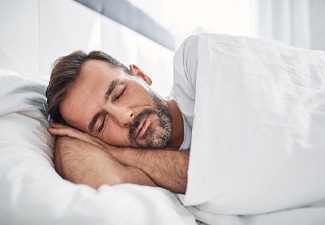 NightLase is a highly effective treatment! Here are a few statistics highlighting how well it works:
A study published in the Journal of the Laser and Health Academy found that NightLase was effective at treating snoring and sleep apnea in 85% of cases.
One study found that 45% of NightLase patients reported an improvement in their symptoms after just one session. 68% noticed an improvement after their second session.
Most patients find that their results last for one year or so. When your symptoms start to return, simply schedule an appointment with us so we can discuss NightLase retreatment.
Are you ready to start enjoying the high-quality rest that your body needs to thrive? Contact us today to learn more about NightLase and other options for addressing sleep disordered breathing.