NightLase – Leawood, KS
Open the Airway with Non-Invasive Laser Dentistry
Millions of Americans are negatively impacted by the short-term and long-term side effects of sleep apnea. Snoring can be disruptive, but what's even more harmful is the inability to sleep throughout the night and get the deep sleep you need every day to be healthy. If you're struggling with sleep apnea, NightLase in Leawood could be the perfect solution. Not only is it designed to open up the airway and reduce the number of apneas that occur a night, but it's non-invasive and can be completed over just a handful of appointments with Dr. Ayers. Keep reading or call our office to learn if NightLase is right for you!
How Does NightLase Work?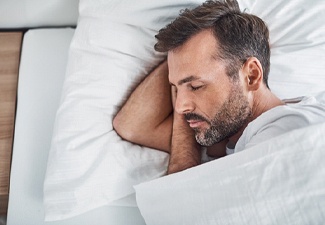 NightLase is a device consisting of a highly advanced laser designed to stimulate collagen contraction in the oral tissue, specifically in the upper airway. This results in the tissues becoming tighter, lowering your risk they will overrelax as you sleep throughout the night. Keep in mind these tissues are responsible for triggering both your apneas and snoring. Not only is NightLase completely safe, but it has helped many patients achieve the sleep they need to feel rested the next day.
What Should You Expect During Treatment?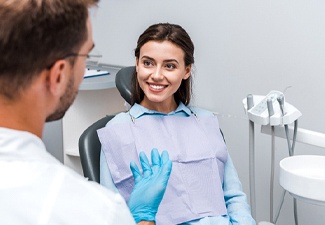 If Dr. Ayers determines you are eligible to receive NightLase, you can expect your treatment process to be simple, comfortable, and relatively straightforward. As the laser is being used to cut away oral tissue, you can expect to feel a warm and tingling sensation on your throat. Many patients compare it to having a fine mist of hot water sprayed on them.
Keep in mind that most patients don't experience any side effects at all (and if they do, it's typically just a sore throat). There is virtually no downtime needed after the procedure, and a majority of patients notice results the very next day after just one session. If needed, we may suggest you come back for multiple sessions to get the best possible results.
What to Expect After Receiving NightLase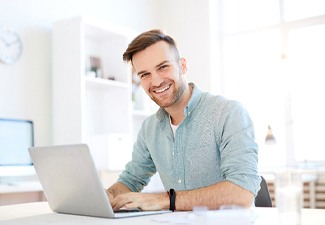 Keep in mind that NightLase's results typically last for several months to a year, and even longer in other cases. However, if you learn that your snoring has worsened since your last visit, it may be time to come back for another session.
Furthermore, you should not expect NightLase to be a cure-all for your sleep apnea. This means you will likely still need to wear an oral appliance for the most optimal sleep quality. With that said, the vast majority of patients do snore less and more than half notice an improvement in their sleep quality.
Lastly, you'll want to continue monitoring your sleep quality and remain diligent about visiting our office for checkups. After all, we want to ensure you're getting the best sleep possible and protecting your overall health!
Am I a Candidate for NightLase?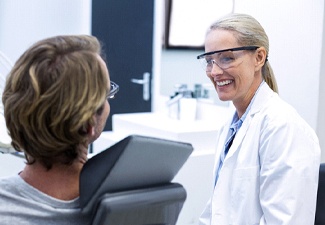 Ideal candidates for NightLase include the following:
Patients who suffer from snoring or obstructive sleep apnea
Patients who have been told their OSA is severe enough to need an oral appliance or CPAP machine
Patients with oral tissue that needs to tighten up inside the throat (and not so much for those with large tongues triggering their sleep apnea)
Dr. Ayers will carefully examine your mouth to confirm if NightLase is right for you.