Sedation Dentistry - Leawood, KS
Feel Genuinely Relaxed at the Dentist's Office
Dental anxiety keeps a significant number of patients out of the dentist's office every year, and in Leawood, KS, our team wants to change that. Dr. Dennis Ayer is fully understanding and supportive of people who struggle with these powerful negative feelings. We never judge you because of the condition of your teeth and gums. Instead, our aim is to restore oral health and the beauty of your smile.
Dr. Ayer and his team want patients to know that foregoing oral healthcare can lead to serious issues over time that may eventually require much lengthier, more in-depth and probably more expensive treatment. That's why we're happy to offer sedation dentistry as an effective way for nervous or scared patients to achieve true relaxation in our office.
Why Choose Dr. Dennis Ayer for Sedation Dentistry?
30+ Years of Clinical Experience
Brand-New Office & State-of-the-Art Technology
Knowledgeable & Compassionate Team
Dental Phobia and Dental Anxiety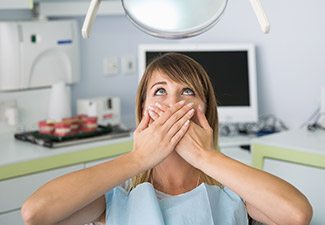 Some people use the terms dental phobia and dental anxiety interchangeably. In fact, however, these are two different conditions. People with dental anxiety start to feel uncomfortable as a scheduled appointment with the dentist approaches. This uneasiness is usually based on irrational fears and worries. Despite these, most people can bring themselves to the appointment.
Patients with dental phobia, on the other hand, often cannot overcome their fears. This is a more serious condition that is often described as terrifying and can even bring on a panic attack. Some people with dental phobia avoid seeing their 66224 dentist for years and years. They may even be willing to endure pain, gum disease or broken and unsightly teeth in lieu of having dental treatment. There may also be consequences to a person's emotional wellbeing and sense of self-esteem. Dental phobia can also impact a sufferer's general health, because dentists and doctors now recognize the link between the condition of your mouth and your overall health. Illnesses and diseases such as cardiovascular disease, stroke, hypertension, diabetes, osteoporosis, dementia and depression have all been linked to gum disease, a common condition among people with both dental anxiety and dental fear.
Nitrous Oxide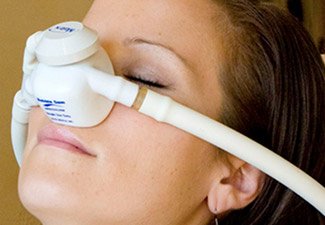 For patients with mild to moderate feelings of anxiety, nitrous oxide is probably the best choice for treatment. Also known as "laughing gas," we will administer it through a mask that fits over your nose. Nitrous oxide is delivered in a measured amount that is combined with oxygen. Within minutes, you should feel happier and more at ease as Dr. Ayer and the rest of our team gets to work on improving your smile's health and beauty. We can often combine a number of dental procedures into one appointment while you relax comfortably in the dentist's chair. Best of all, the effects of nitrous oxide wear off in a matter of minutes, meaning that you can get right back to your daily activities with no downtime required.
Contact Us Today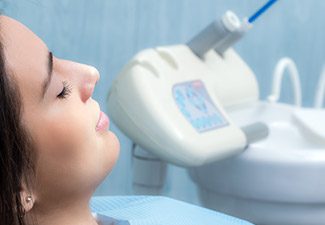 If you or someone dear to you hasn't see a dentist in a long time, then call our office and speak to anyone on our staff about the benefits of sedation dentistry. A healthy and beautiful smile is not something to deny yourself or take lightly. Dr. Ayer and his dedicated team of dental hygienists and dental assistants can help you have the smile you've always wanted but were afraid to have. Don't wait another minute! Call us to schedule an appointment.