Metal-Free Dental Crowns – Leawood, KS
Fixing Damaged Teeth Without Drawing Attention to Them
Many patients hear that they need a dental restoration and worry that they won't look nearly as good as their natural teeth. Unfortunately, even with the best oral hygiene routine, thousands of Americans damage their teeth and need dental crowns. In the past, that meant drawing attention to your damaged tooth by covering it with a metal cap that stood out like a sore thumb next to all of your pearly whites. Dr. Dennis Ayer uses the latest dental technology and treatments so his patients don't have to sacrifice their beautiful smile in order to maintain their oral health. That's why he crafts customized metal-free dental crowns that are strong and durable.
What are Metal-Free Dental Crowns?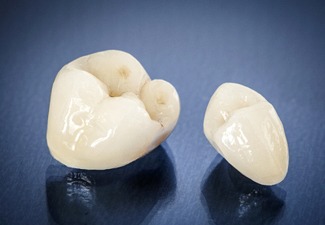 Over the years, teeth become worn-down, experience damage, and develop decay. When this happens, Dr. Ayer may suggest repairing the strength and function of them with a restoration. Our practice offers metal-free dental crowns that combine aesthetic with function. Each crown is precisely customized to fit over the visible portion of your damaged tooth to protect it from harmful substances in your mouth and prevent severe oral problems from developing.
Benefits of Choosing Metal-Free Over Traditional Crowns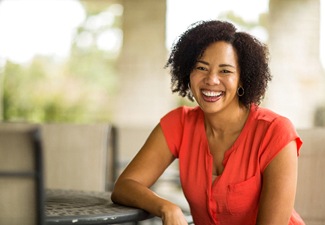 Many patients choose metal-free over traditional dental crowns because they offer a variety of unique benefits.
Strength & Durability: Ceramic is a strong, biocompatible, and long-lasting dental material that effectively protects and strengthens your damaged tooth. Metal restorations often experience leakage because they aren't biocompatible, this can increase the risk of decay to develop and compromise your natural tooth's health.
Natural Look: Ceramic is able to mimic qualities of tooth enamel, allowing the crown to blend in with your natural teeth.
Mercury-Free: Ceramic doesn't contain mercury like traditional crowns do. Although the American Academy of Dentistry states that the levels of mercury in traditional restorations is considered safe, some people still remain concerned.
Low Infection Risk: Because metal-free fillings are biocompatible and securely seal off your damaged tooth from harmful oral bacteria, you won't have to risk developing infections that cause severe toothaches.
Safe & Effective During Pregnancy: Restorations that contain mercury can increase the risk of brain damage for unborn children, while ceramic is a perfectly safe alternative for people who are pregnant.
Getting Your Metal-Free Crown
Once any oral health issues have been addressed and treated, Dr. Ayer may recommend placing a dental crown over the top of your tooth to protect it from further damage. He'll prepare your tooth to compensate for the width and shape of the metal-free dental crown. We will take an impression of your tooth and use a special shade-chart to determine the color of your natural enamel. We'll gather all of the information we've collected and send it off to our dental laboratory to have your custom restoration crafted to Dr. Ayer's specifications.
If you have any questions about the process or are still wondering whether traditional or metal-free crowns in Leawood are the right choice for you, contact our office!