Smile Makeover - Leawood, KS
Transform Your Appearance & Your Self-Confidence
Naturally, the health of your teeth and gums are important. However, we understand that the appearance of your smile is equally as important. If you do not love the smile staring back at you in the mirror, you probably do not feel confident. You may even feel like people are judging you based on the appearance of your teeth. Now, you can get a beautiful smile with Dr. Dennis Ayer. He will give you a smile makeover in Leawood to feel confident and secure about your teeth.
Why Choose Dr. Dennis Ayer for a Smile Makeover?
Certified Invisalign® Provider
Over 3,500 Hours of Continuing Education
Aesthetic Botox & Dermal Fillers Available
Benefit from a Smile Makeover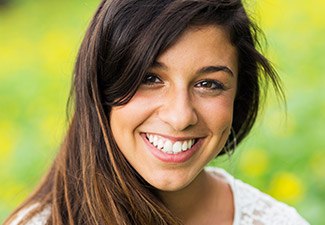 The beauty of your smile is directly linked to how you feel about yourself and how others base their first impressions. If your teeth are not as beautiful as they could be, a smile makeover will help. This involves the use of one or more cosmetic dental procedures to enhance the appearance of your teeth.
As a cosmetic dentist in Leawood, Dr. Ayer will perform a comprehensive examination of your teeth and discuss your desired results. To create a treatment plan that is tailored to your specific needs, there are several factors that are considered.
Dr. Ayer will view your smile as a whole, including the color, spacing, and alignment of your teeth. In addition, he looks to ensure your teeth have a harmonious balance, such as the having correct proportion without any chips or too much gum tissue. In some cases, your treatment could also include the appearance of your face as well, such as deep wrinkles or facial sagging. If you have missing teeth, he will discuss your options to regain a complete smile.
After evaluating the various aspects that create a flawless, confident smile, your treatment plan could include one or more of the following:
Teeth Whitening
Porcelain Veneers
Tooth-Colored Fillings
Botox
Crowns and Bridges
Dentures and Partials
Custom Dental Restorations
Dental Implants
Invisalign
Get a Confident Smile Today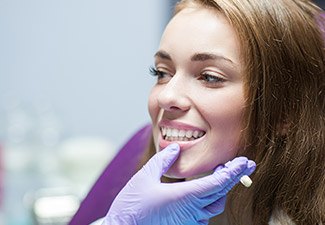 If you are tired of living with imperfect teeth, you can achieve your dream smile with a makeover from Dr. Ayer. With more than 3,500 hours of continued education over the course of 30 years, Dr. Ayer is qualified and experienced in various aspects of cosmetic dentistry to transform your smile. He will fully address your questions and concerns to build a treatment plan that is specific to those needs. By embracing the latest dental technologies, you benefit from high-quality care and comfort.
We know a smile makeover is a big commitment. To help you feel confident about your decision, Dr. Ayer provides a digital stimulation. This allows you to see what your new smile will look like before even beginning a treatment. You will see exactly how your smile will change for predictable results because we never want anyone to commit to a plan without fully understanding the process.
If you are ready to love the smile looking back at you in the mirror, it is time to schedule your consultation with Dr. Ayer. We look forward to helping you achieve your dream smile.