Implant-Retained Dentures – Leawood, KS
Replacing Teeth with Beauty and Strength
If you're missing all or most of your teeth, you may be familiar with the aesthetic and lifestyle disadvantages that an incomplete smile can bring you. Not only do missing teeth leave you with an aesthetic disadvantage, but they can also have serious health ramifications. Thankfully. Dr. Dennis C. Ayer offers implant-retained dentures in Leawood to replace your teeth all at once while giving you the stability, strength, and health benefits of dental implants. Read on to learn more about this treatment and whether it's right for you.
Why Choose Dr. Dennis Ayer for Implant-Retained Dentures?
Experienced at Placing Dental Implants
Receive Implants and Dentures at the Same Location
Custom-Made and Personalized Prosthetics
How Do Implant-Retained Dentures Work?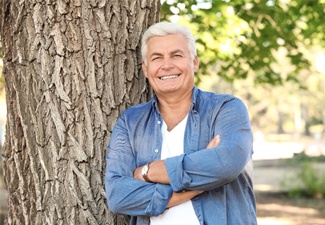 Implant-retained dentures combine the best of both worlds to give you a full smile replacement that is also stable and healthy. Using an average of 4 dental implants, we can anchor your denture to your jawbone for unmatched support, comfort, function, and beauty. Instead of relying on adhesive or natural suction, dental implants attach to your denture. These can be made permanent or removeable for your convenience.
Am I A Candidate for Implant-Retained Dentures?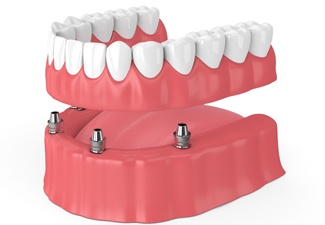 Are you missing all or most of your teeth? Dentures have been used for hundreds of years to provide patients with smile replacements, but now you can enjoy the benefits of dental implants with dentures. While the only way to know whether you're a candidate or not is to visit our office for a consultation with Dr. Ayer, implant-retained dentures are typically good for those who:
Have a strong enough jawbone to accommodate dental implants
Have a commitment to an at-home oral healthcare routine
Will visit our office for regular checkups
Avoid smoking, tobacco use, or heavy drinking
The Implant-Retained Dentures Procedure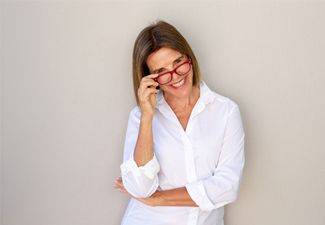 After a consultation with Dr. Ayer, your dental implant surgery will be scheduled. We will ensure that you're relaxed, numb, and comfortable before making small incisions in your gums to access your jawbone. We will then drill small holes for the placement of your dental implants, allowing 3 to 4 months for them to fuse to your jawbone permanently. After, you will come back into our office, where Dr. Ayer will restore your implants with a custom-made denture that will mimic the appearance of your natural smile.
Benefits of Combining Dentures & Dental Implants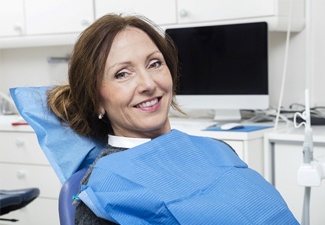 Dr. Ayer uses dental implants to support dentures because of these unique advantages:
Strength: Dental implants allow you to chew and bite with maximum strength, giving you the ability to eat all of your favorite foods.
Health: Unlike traditional dentures, implants stimulate your jawbone to prevent it from deteriorating from missing teeth.
Confidence: Are you tired of dentures that slip and slide when you're in public? Implant-retained dentures are secure and stable for boosted confidence.
Comfort: Because traditional dentures rely on natural suction and adhesive to stay in place, their shifting and rubbing can cause discomfort. However, implant-retained dentures will stay secure no matter what for maximum confidence.