Family Dentistry - Leawood, KS
Providing Dental Care for All Ages
You take the time to make sure your loved ones have the food, shelter, and education they need – but what about their dental care? In Leawood, KS, Dr. Dennis Ayer and the rest of our dedicated staff are here to provide quality treatment for patients of all ages. Whether your family consists of young children or grandparents, we want to help them all enjoy a happy, healthy smile for life with our comprehensive list of dental services.
With attentive preventive care, our dental team's priority is to help stop dental problems before they even start. That's why we enroll patients of all ages in a continuing care program that involves diligent hygiene visits (individually developed on the basis of need) and comprehensive instructions for home care.
Why Choose Dr. Dennis Ayer for Family Dentistry?
Highly Experienced & Friendly Team
Modern Office Space With Various Amenities & Patient Comforts
Complimentary 2nd Opinions & Consultations
Children's Dentistry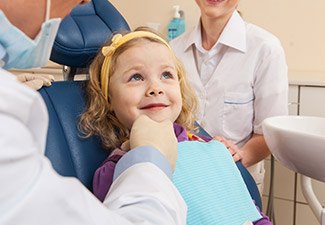 The oral health care you experience when you're young can influence how you feel about the dentist for the rest of your life. That's why Dr. Ayer is committed to helping your little loved ones feel as comfortable and at ease as possible. Our friendly team will be gentle during check-ups and cleanings. Also for children, sealants and fluoride treatments add a valuable extra layer of protection against tooth decay. We'll be sure to guide them on how to properly care for their smile at home so that they can get on the path towards enjoying oral excellence for life.
Schedule Your First Appointment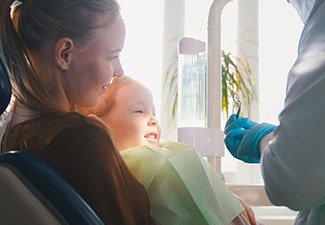 We welcome you and all your loved ones to become valued members of our oral healthcare family. Contact the office of Dr. Dennis Ayer today if you have any questions or concerns, or if you're ready to schedule your first appointment. Located in Leawood, KS, we also love seeing patients from the surrounding areas of Kansas City, Lenexa, , Shawnee, Overland Park, Prairie Village, Olathe, Leawood and beyond.