Leawood, KS Dentist
Meet Dr. Dennis C. Ayer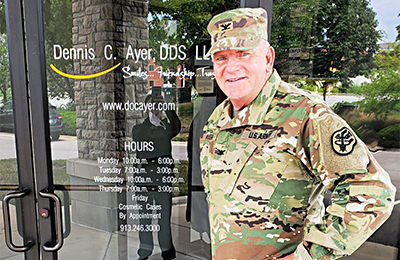 When it comes to clinical expertise and genuine dedication to patient-centered care, Dr. Ayer's credentials are second to none. He is always happy to welcome in new patients and families from Leawood, Johnson County, and Kansas City. To learn more about his background, keep reading below:
Where Did You Study Dentistry?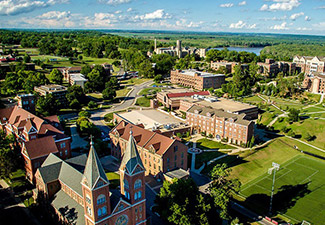 Dr. Dennis C. Ayer received his bachelor's degree in biology from Benedictine College in Atchison, Kansas. Then, after a brief three-year stint in as a representative with Pfizer, Inc., he began his dental studies at the University of Missouri-Kansas City School of Dentistry. In 1984, the same year he graduated, Dennis C. Ayer, DDS was founded with the goal of providing comprehensive, advanced dentistry and cosmetic dentistry.
What Kind of Advanced Dental Training Do You Have?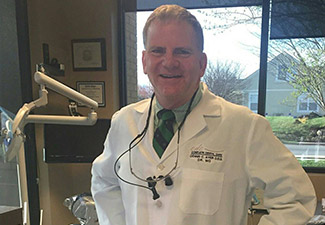 Since earning his DDS, Dr. Ayer has attended numerous post-graduate continuing education courses, logging over 3,500 hours. In these classes, he focused primarily on the medical and cosmetic aspects of dentistry. As an active member of the American Academy of Facial Esthetics, he's had extra opportunities to sharpen his skills with Botox and dermal fillers.
Dr. Ayer's other affiliations include the:
American Dental Association
Kansas Dental Association
Fifth District Dental Society
International College of Oral Implantologists
Dr. Ayer's post-graduate education has also included programs sponsored by the Las Vegas Institute, Dr. Omer Reed's Study Group, and the Madow Study Group. Furthermore, he is certified to offer dental implants, Invisalign, Botox, dermal fillers, and SomnoMed.
Dr. Ayer has always been a huge advocate for service. He was awarded the "Meritorious Service Medal" in 2016 from the United States Army and the "Cross of St. Benedict" in 2014 for his lifelong efforts dedicated to Benedictine College. He is currently a Colonel in the U.S. Army Reserve serving as the IMA Dental Corps DENCOM Director. Dr. Ayer is also an active member of St. Joseph's Parish, The St. Joseph Knights of Columbus, the Leadership Lenexa Program, and The Greater Kansas City Sports Commission. Additionally, a Dr. Ayer Co-Founded a 501C3 Charitable Corporation. This organization is the Benedictine Raven Soccer Booster Club (BRSB). He was the recent 20 year past President of BRSB. Dr. Ayer was also issued the first U.S.S.F. soccer coaching license in the state of Kansas (it is an active "C" License since 1979).
Outside of The Dental Office, What Do You Like to Do?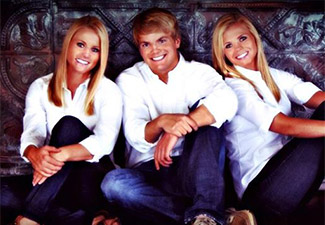 Dr. Ayer and his spouse Ginny were married in 1981. Together, they have three grown children. When he's not helping patients create beautiful smiles he enjoys family, friends, exercise, lake activities, some golf, rock and roll music, and viewing various sports like soccer, baseball, football and hockey.