LipLase – Leawood, KS
Fuller Lips, No Needles Required
Many associate thick, full lips with beauty and youth. However, not everyone is born with these genes, and time can also cause lips to appear thinner with the loss of collagen. Did you know that this lip aging process can start as early as age 25? Fortunately, Dr. Ayer offers an option that doesn't require needles and chemicals. If you are interested in LipLase treatment, we invite you to read the following and schedule a consultation with us. Dr. Ayer can answer any questions and help you achieve the plump pout you want.
What Is LipLase?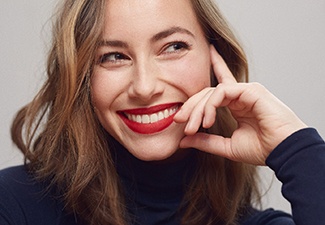 While dermal injections have been around for a long time, technology has come a long way and offers an alternative. Unlike injections, which involve putting chemicals below the skin surface, LipLase takes advantage of laser technology to encourage natural collagen production. Basically, the laser's heat stimulates deep in the skin, leading to collagen creating and making the lips appear more plump and full. Dr. Ayer uses this procedure as part of our comprehensive mission to help patients have the smile they've always dreamed of.
How the LipLase Process Works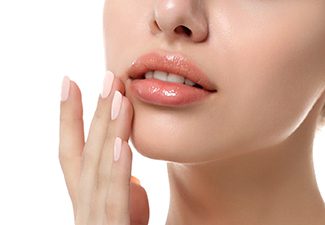 As with any other treatment, the LipLase procedure begins with a consultation. As your cosmetic dentist in Leawood, Dr. Ayer needs to meet with you to address any concerns you have and make sure it is a good option in your situation. After this initial meeting, Dr. Ayer can begin treatment.
First, we must apply a numbing agent on and around your lips because this area is filled with nerves. Then, the laser is applied to the inside as well as outside of the lips in a procedure typically takes about 30 minutes. The topical anesthetic wears off quickly, enabling you to carry on with your usual day, but you should refrain from wearing lipstick for a few days afterward. If you notice your lips peeling, this is a normal symptom and is typically very mild.
Who Is a Good Candidate for LipLase?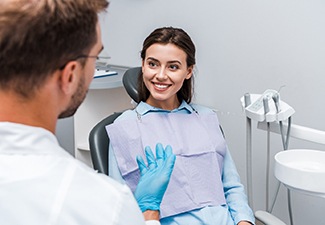 The excellent news is that basically anyone who would like to have plumper lips can get this treatment. It is especially beneficial for those who do not want to endure injections on their lips. However, you need to keep in mind that the results do not usually show up right away with LipLase. If you are looking for an instantly noticeable difference, this procedure may not be the right option for you.
Benefits of LipLase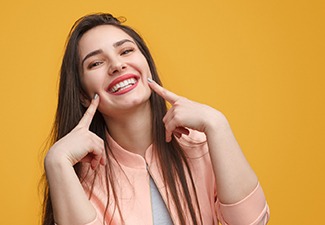 If you would like to see your lips look fuller, this laser is a less invasive way to achieve the results you're hoping for—although they are achieved over the course of about three visits about one month apart, rather than instantaneously. However, with this treatment, you don't have to worry about recovery time, negative reactions (like bruising or swelling), needles, or foreign substances entering your body. This procedure typically lasts between 6 and 12 months and is a more advanced way to get the look you want!