BOTOX® – Leawood, KS
Reducing the Signs of Aging Without Scalpels or Surgery
Over the years, we experience different kinds of stress, worry, and anxiety that contribute to the appearance of wrinkles and lines on our face. When we create different repetitive expressions to communicate our feelings, our muscles underneath our skin begin to bunch up, causing fine lines to emerge. While some people wear them proudly, others find them unattractive, causing their self-esteem to gradually wear down. Luckily, Dr. Ayer offers BOTOX, a cosmetic treatment that can turn back the clock on aging without the need for scalpels or invasive surgeries that require a recovery period. To learn how BOTOX injections may benefit you, contact our office so we can schedule your consultation today!
Why Choose Dr. Dennis Ayer For BOTOX Cosmetic Treatment?
Complimentary 2nd Opinions & Consultations
Experienced & Skilled Cosmetic Dentist
Active Member of the American Academy of Facial Esthetics
What is BOTOX Cosmetic Treatment?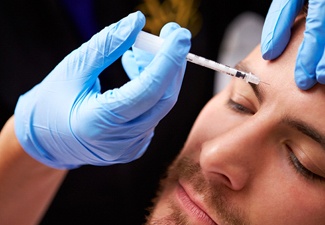 The word "BOTOX" comes from the name of the bacteria used in the treatment called botulinum toxin. When it's placed in muscles that have bunched up due to frequent use, it acts to freeze and weaken them, temporarily smoothing the skin out and reducing the appearance of wrinkles and fine lines. Typically, patients can expect to notice results from the injections within five to 10 days, allowing them to enjoy a revitalized and youthful appearance without looking as though they've had "work done."
Who is a Good Candidate for BOTOX?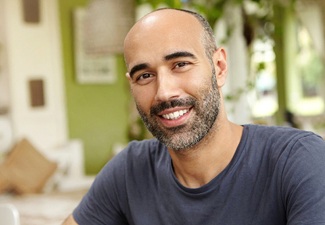 When you look in the mirror, do you fixate on the wrinkles around your eyes, on your forehead, and near your mouth? If you'd like to reduce the appearance of these, BOTOX in Leawood, KS is likely a great choice for you. However, patients with certain diseases, skin disorders, deep facial scars, and who are younger than their late 20s, may not be ideal candidates, so it's best to visit Dr. Ayer for a consultation.
Patients who can benefit from BOTOX are usually looking to fix facial flaws such as:
Crow's feet
Lines between their eyebrows
Horizontal forehead lines
Gummy Smile
What are the Benefits of BOTOX?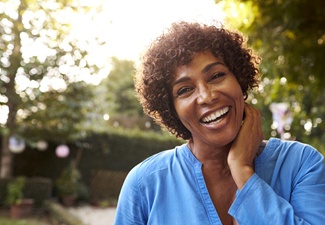 There are countless aesthetic benefits that patients can reap from getting BOTOX injections. Some of these are:
Virtually immediate results. BOTOX treatment is commonly known as the "lunchtime facelift" because it can usually be completed in 20 minutes and offers visible results within three to five days.
Youthful and subtle effects. Many patients worry about looking like they've had "work done." BOTOX will only smooth out wrinkles and creases caused by overworked muscles, creating a more youthful look.
Scalpel and Surgery-free procedure. Instead of having a facelift that's invasive and requires a surgery and recovery period, BOTOX involves little to no healing time. In fact, most patients continue on with their day once their appointment is over.
Lasting results. The results you'll notice from BOTOX usually last between four and six months.
Why Should You See a Dentist for BOTOX Treatment?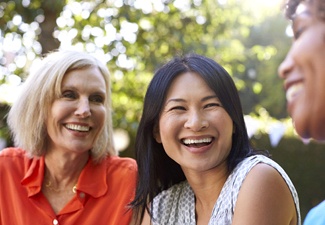 Many people are surprised to learn that their dentist in Leawood, Dr. Ayer, offers BOTOX treatment. However, it makes perfect sense considering he has spent most of his schooling and career studying the muscles and structure of the face. Over the last decade, dentists have been officially authorized to administer botulinum toxin, allowing patients to improve their facial appearance as well as their teeth. As a member of the American Academy of Facial Esthetics, Dr. Ayer has had specific opportunities to sharpen his skills and expertise with BOTOX treatment as well.
The treatment is relatively simple and short. Dr. Ayer will inject botulinum toxin that is diluted in a saline solution into neuromuscular tissue, relaxing the muscles and reducing the appearance of lines. Each one takes about five to 10 minutes to complete, so depending on how many injections that you'd like, your appointment may take between 10 to 40 minutes. Before you leave the office, he'll provide you with aftercare instructions that will help optimize the results of the BOTOX injections.
How Much Does BOTOX Cost?
Depending on how many injections you would like, the cost of the procedure can vary. The best way to learn is to schedule a consultation with Dr. Ayer. During your appointment, he'll take the time to answer any questions you may have and discuss possible payment options as well.