Tooth-Colored Fillings – Leawood, KS
A Metal-Free Solution To Cavities
You've just seen Dr. Ayer and received the not-so-great news that you have a cavity. Even though you brush and floss your teeth every day, watch what you eat and schedule dental checkups every six months, those pesky bacteria in your mouth can still cause tooth decay. However, the news isn't all bad. The good news is you can have a tooth colored filling so no but you and your Leawood dentist will ever know.
Why Choose Dr. Dennis Ayer for Tooth-Colored Fillings?
Over 3 Decades Of Restorative & Cosmetic Expertise
Minimally Invasive Treatment
Knowledgeable & Compassionate Staff
What is a Tooth Colored Filling?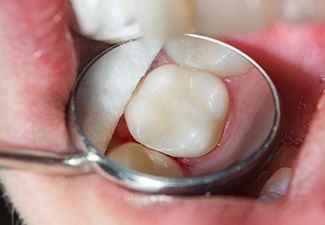 In most cases of tooth decay today, repair is done with a tooth colored filling. Made of composite resin materials, these fillings blend seamlessly with the natural color of your tooth. They are a strong and attractive alternative to the amalgam fillings of yesterday.
For decades, dentists used a mixture of metals to fill dental cavities. These often combined silver, copper and tin with mercury, which was added to make the other metals more pliable yet strong and durable. However, mercury comes with its own set of problems—namely health concerns. As a heavy metal that can leach into the human body through the respiratory and circulatory systems, the health concerns have always been in question. For years, researchers worked on developing an alternative to metal fillings that would offer the same advantages without any of the disadvantages.
The Benefits of Tooth Colored Fillings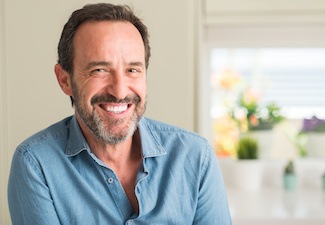 As mentioned above, tooth colored fillings are made of composite resin materials, which are medical grade plastics infused with powdered glass filler for strength. Therefore, they pose no health threat. In addition, tooth colored fillings not only look better they actually are better for your tooth.
Composite resin bonds directly with your remaining tooth structure—a metal filling merely rests within the hollowed out space that your Leawood dentist drills away. The bond lends strength to your tooth and helps to prevent future cracking or seepage by evenly distributing pressure when you're chewing.
Receiving a Tooth Colored Filling in Leawood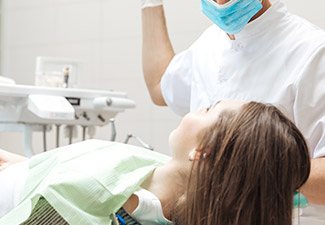 Just as when you have an amalgam filling, Dr. Ayer needs to remove a small portion of tooth structure for a tooth colored filling. This is necessary to make room for the filling and to clear away decay. Fortunately, with a tooth colored filling you'll spend less time under the drill because these don't require Dr. Ayer to remove as much tooth structure as with metal fillings.
After preparing the tooth, the composite resin material is applied layer by layer. Then, each layer is hardened with a special curing light. Dr. Ayer adds layers until the best form is achieved.
Contact the practice of Dr. Dennis Ayer today to schedule your tooth colored filling. Our team is happy to welcome patients from the areas of Prairie Village, Shawnee, Overland Park, Merriam, Olathe, Leawood, Leawood and beyond.