Dermal Fillers – Leawood, KS
Smoother Skin, More Vibrant Appearance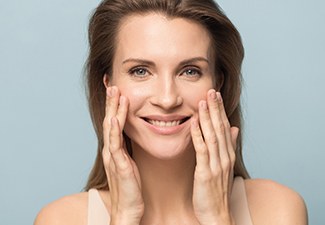 Instead of inquiring about a full facelift that will cost thousands and have you spending months in recovery, Dr. Ayers offers an alternative option – dermal fillers in Leawood. Using this unique, injectable solution can address many different issues, including deep wrinkles, sunken scars, and even hollowed areas of the face. Patients who choose dermal fillers can achieve outstanding results, so if you would like to learn whether you're a candidate for treatment, give us a call today.
What Are Dermal Fillers?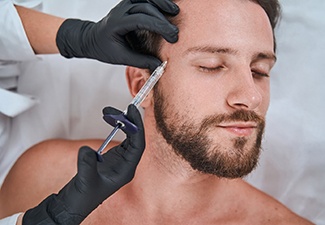 Similar to BOTOX in that dermal fillers change the look of a person's appearance, these injectable solutions do not temporarily freeze facial muscles. Instead, they fill in or plump various areas of the face where wrinkles, scars, and age links exist. Once injected, dermal fillers help to encourage collagen production, working to create additional volume and creating a more youthful and beautiful aesthetic.
There are several types of dermal fillers available, some of which include hyaluronic acid, fat injections, calcium hydroxylapatite, and more. Depending on your needs, Dr. Ayer will make the appropriate recommendation.
Who is a Good Candidate for Dermal Fillers?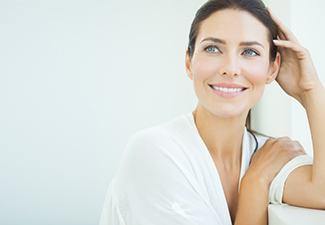 Those who are interested in dermal fillers to improve their facial appearance must exhibit good overall health and not smoke. A meeting with Dr. Ayer will help to identify the various goals you hope to achieve with this type of treatment as well as how many possible injections you will need to reach your desired look.
Those who suffer from any of the following problems can find help using dermal fillers:
Sunken scars
Deep wrinkles
Thinning lips
Bags beneath the eyes
Sunken cheeks
The Benefits of Dermal Fillers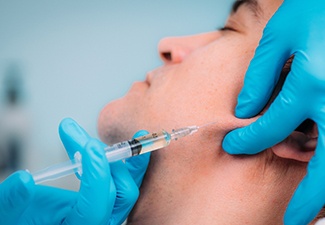 Dr. Ayer and our team want all of our patients to feel confident in choosing dermal fillers to improve their appearances, which is why we'll be happy to discuss the various benefits that can occur. As someone who desires a more youthful aesthetic, here are some clear advantages of dermal fillers:
You'll be finished with each treatment in less than half an hour, allowing you to return to work or resume normal activity following your appointment
You'll maintain your results for 2-6 months, and you can expect to see your initial results within weeks of your first injection
Changes remain subtle
They boost your collagen production
You'll require little-to-no downtime following your injection
Dermal fillers are much more affordable than other solutions, including a facelift