Cosmetic Bonding – Leawood, KS
Enhancing Your Smile In Just One Visit
When you want to correct relatively minor flaws in your smile, you want the most conservative treatment option possible. And cosmetic bonding is often the perfect choice! This convenient, cost-effective procedure is usually completed in just one visit and can mask a variety of imperfections. And with decades of experience as a cosmetic dentist, Dr. Dennis Ayer has used cosmetic bonding in Leawood to help countless people achieve a beautiful smile they're proud to show off. Learn more about this procedure below and contact us anytime to schedule a complimentary consultation!
What Is Cosmetic Bonding?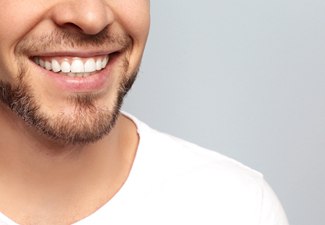 Cosmetic bonding is done by bonding tooth-colored material to the front teeth. This strong, durable material is also used to repair cavities in the back teeth. Dr. Ayer will perfectly match the color to your existing shade, so some of our patients prefer to whiten beforehand so their smile looks even better afterward. Cosmetic bonding is a great option for many issues because, in addition to replacing damaged enamel, it also improves your smile's overall appearance.
How Does Cosmetic Bonding Work?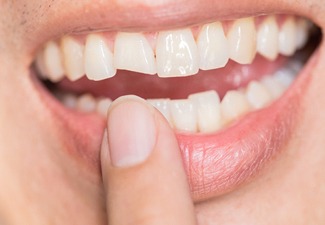 This procedure is fast and easy. It typically takes 30-60 minutes per tooth and, oftentimes, numbing is only necessary when tooth decay is involved. Otherwise, Dr. Ayer will proceed to the next step, which is applying a soft, putty-like material to the teeth. Then he'll carefully shape it so it looks very natural and harden it with a "curing" light. Since your bonding will be fully set right away, you can eat and drink immediately after your appointment. The last step is polishing and smoothing your new bonding so that it looks and feels great.
The Benefits of Cosmetic Bonding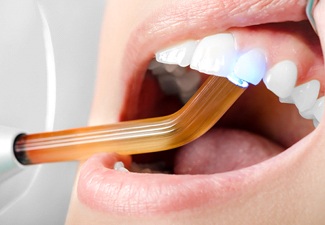 Here are just some of the benefits you can expect from this procedure:
It can be done in just one visit.
It looks very natural, so no one will know you've had dental work.
It's cost-effective.
There's no recovery time, so you can return to work or school immediately.
Cosmetic bonding can last 5-10 years with good oral hygiene habits and regular checkups.
Is Cosmetic Bonding Right For You?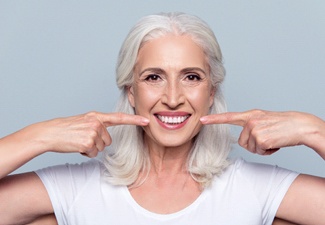 Dr. Ayer often recommends cosmetic bonding for mild to moderate imperfections. If you have more severe issues, he may recommend an alternative treatment to give you the best results. Ultimately, his goal is to make sure you don't invest in something that doesn't work great the first time.
With that said, cosmetic bonding is often excellent for:
Stubborn stains
Small or moderate-sized cavities on the front teeth
Chips and cracks
Replacing metal fillings
Small gaps between the front teeth
Reshaping imperfect teeth
If you want to enhance your smile with minimal dental work, contact us today. We've helped hundreds of our patients feel great about their smile and we'd love to help you, too!