Missing Multiple Teeth—Leawood, KS
Stabilize Your Smile with Dental Implants
No one ever expects to lose a tooth, but that's a reality for over 120 million Americans. While a single missing tooth can make you feel insecure about your appearance, losing several teeth can be devastating to your dental health and your quality of life. Thankfully, you don't need to live with an incomplete smile. We have a variety of solutions to replace multiple missing teeth in Leawood, KS.
Close the Gaps for Good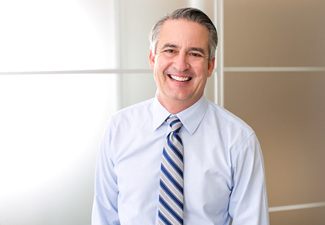 Missing teeth may seem like only an aesthetic concern, but there are complications brewing beneath the surface of your gum tissue. Your jawbone is slowly deteriorating because it isn't being stimulated by the root. As a result, any remaining natural teeth won't have the support they need to stay in place. Not only will they drift out of alignment, but they may loosen and fall out.
Our Multi-Tooth Replacements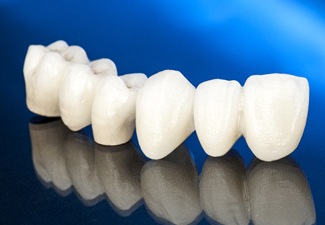 We offer several options to treat tooth loss depending on how many teeth you're missing and your desired results, such as:
Crown & Bridge: 1 to 3 consecutive missing teeth are typically replaced with a fixed bridge. Your missing teeth are recreated from all-ceramic material and held in place by bonding dental crowns over adjacent teeth.
Implant-Supported Bridge: Instead of using crowns to support the bridge, 1-2 implant posts can anchor it to your jawbone.
Partial Denture: Several missing teeth throughout an arch can be replaced with a partial denture. Prosthetic teeth are held in a gum-colored base that has a metal framework to attach to your natural teeth.
Full Denture: An entire arch of missing teeth can replace a full denture. An acrylic base is held to your gum tissue using suction or an adhesive.
Implant-Retained Denture: An average of 4-8 implant posts can anchor your denture to your jawbone.
Dental Implants Make It Better
Dental implants give you the next best thing to your real teeth because they replace both the root and the crown. You won't need to rely on any healthy teeth for support to recreate a close replica to what you lost. You'll improve your oral health and your quality of life using a solution that's proven to last for decades with the right care.
Why Get Dental Implants?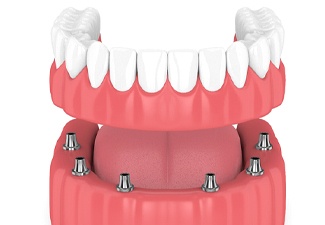 Dental implants offer exceptional benefits not possible with conventional treatments, including:
Over a 95% success rate.
Looks and feels natural.
Doesn't rely on healthy teeth.
Preserves your jawbone's density.
Improves your oral health.
Supports your facial tissues.
Cost-effective, long-term solution.
Which Option is Best for You?
We'll perform an initial consultation to evaluate your medical and oral health while taking the time to discuss your desired results to determine which treatment is best for you. Contact our office today to schedule your consultation.