Cost of Dental Implants – Leawood, KS
Gain Insight into Your Dental Investment
There is no doubt that for many patients, dental implants are the best tooth replacement option. However, this treatment is admittedly a bit on the expensive side. Why do implants cost so much, what might help you afford them, and are they really worth the investment? Let's talk about these important questions so you can make a confident, informed decisions about whether dental implants in Leawood are right for you.
Types of Implants and Their Costs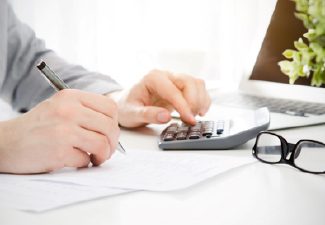 Numerous manufacturers create dental implants, and there are a few different types of implants. Naturally, the quality of the implants as well as how many you need to support your new smile will influence the cost of your procedure. The complexity of the placement surgery and the nature of your restoration (whether it is a crown, bridge, or denture) will also play big roles in the overall price of your treatment.
When we're planning for your new smile, we'll thoroughly discuss your implant options with you and help you understand their costs. Then, we'll discuss financing options. Most patients are eligible for low- or no-interest financing that breaks up the price of their new smile into manageable monthly chunks.
FAQs About the Cost of Dental Implants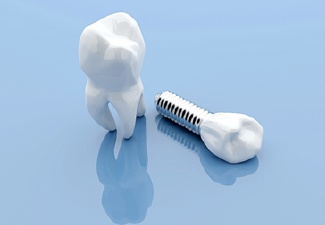 Which Implants Are Most Expensive? Least Expensive?
Full-mouth reconstruction with high-quality materials will put your procedure on the high end of the cost spectrum. If you need to replace all of your teeth, we may try to mitigate costs so you can enjoy a new smile with as few implants as possible. Of course, we will never cut corners on your procedure, and we would never recommend a treatment that offers poor prospects. Single-tooth replacement, especially with a mini-implant (which has a smaller circumference than a traditional implant), is among the most affordable dental implant procedures.
How Should I Budget for Dental Implants?
The entire dental implant process takes place over several stages, so you only have to pay for one portion of the treatment at a time. You can use the time between the treatment steps to plan for the next leg of your smile restoration journey. If you want to take advantage of financing, you should consider how big of a monthly payment you can comfortably fit into your budget.
What Other Costs Are Associated with Dental Implants?
In addition to the implants and their restorations, you may also have to pay for:
Tooth extractions prior to your implant placement surgery
Gum disease treatment to reduce the risk of infection around your implants
A bone graft to make sure the jaw is strong enough to support implants
Sedation to help you remain comfortable during your surgery
Does Dental Insurance Cover Implants?
You'll have to check the details of your policy to discover whether it provides coverage for dental implants. Even if it does not cover the implants themselves, it may help with preliminary work. You should also check to see if your medical insurance provides assistance with dental implants.
Are Dental Implants Really Worth the Cost?
The cost of dental implants in Leawood might make you balk, but they are worth the price! Their strength, stability, longevity, and aesthetic beauty make them far superior to other tooth replacement options. They are a wise investment that has the potential to provide you with a lifetime of healthy, confident smiles.