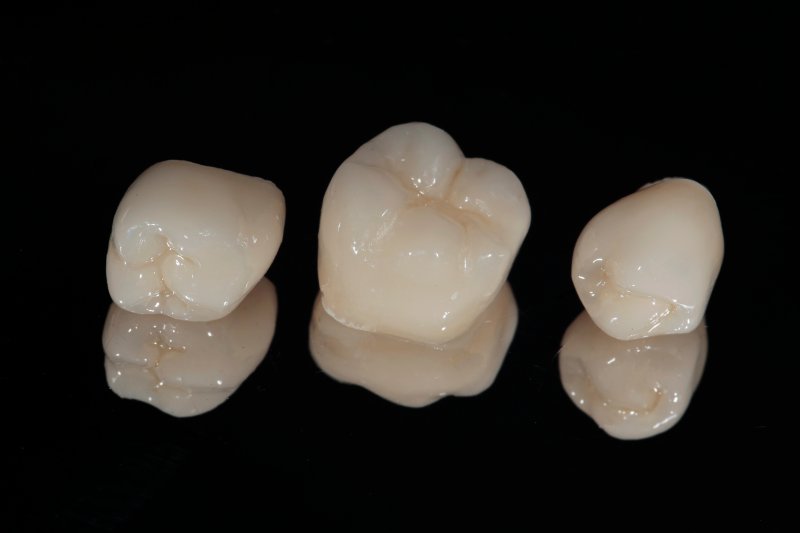 With the notable exceptions of pirates, rappers, and villains in British spy movies, most people would rather not have teeth that appear to be made of metal. However, patients with metal dental crowns also have to sport an unnatural-looking smile. The good news for people with dental crowns is that metal-free crowns are now a reality. When you replace your old metal crown with a new metal-free one, gone will be the days of people noticing your dental work whenever you laugh or speak. However, they can also offer more than just aesthetic benefits. Here are three reasons why metal-free crowns are great replacements for those older models.
Metal Crowns Have Gone Out of Style
Metal crowns were the way to go in decades past, but having one these days can somewhat date you. Now that most dental crowns are metal-free, anyone seeing your restoration might assume that you're a little up there in years. Even though some metal crowns are covered with porcelain, they can show a dark line at the edge of the gums. If you're worried about appearing old with your current crowns, it might be time to upgrade.
Metal Crowns Can Cause Sensitivity
Metal conducts heat very well, and it expands and contracts while doing so. This can be stressful for a tooth wearing a metal crown. When your metal restoration makes contact with hot or cold liquid, it can conduct the heat straight to or from your poor little tooth while also stressing it with its shifting shape.
This problem only gets worse if you're eating hot food with a cold beverage, and who wants to pass up fresh pizza with a frosty soft drink? A ceramic crown provides much better insulation and much more comfort when eating.
Metal Crowns Can Cause Electrical Problems
While the titanium alloy used in dental implants does not respond to magnetic fields, metals used in dental crowns like gold and nickel do. This means they can interfere with a magnetic resonance imaging (MRI) scan if you ever need one. They will at least distort the image, but at worst they even have the potential to fly off your teeth and cause a projectile injury. For this reason, a doctor might order their removal in an emergency.
Maybe all that electrical activity would be great for Frankenstein's monster, but you're better off without it. Metal-free ceramic crowns involve none of these problems. They are insulated against heat and electrical exchange and look just like their neighboring natural teeth.
About the Author
Dr. Dennis C. Ayer earned his dental degree from the University of Missouri-Kansas City School of Dentistry in 1984. That same year he founded his practice with the goal of providing comprehensive, advanced dentistry and cosmetic dentistry in Leawood, KS. He is an active member of the American Dental Association and the Kansas Dental Association. His practice offers general, cosmetic, emergency, and restorative dentistry including metal-free crowns. For more information on how metal-free restorations can improve your dental health, contact him online or dial (913) 246-3000.