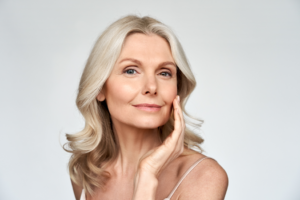 When you hear the word "BOTOX," the first thing that probably comes to mind is how it's often used to address facial lines and wrinkles. While the treatment has certainly revolutionized the field of aesthetics, it also has numerous therapeutic advantages that are often overlooked. Here's a closer look at a few of these benefits so that you can comfortably commit to BOTOX treatment and unlock a happier, healthier version of yourself!
A Closer Look at BOTOX
BOTOX refers to injections that utilize particular toxins (that have been purified) to keep muscles from moving for a limited amount of time; these shots are often used to smooth out wrinkles on the face and instill beautiful, lasting smiles. The medicine in the injections essentially blocks certain chemical signals from nerves that cause facial muscles to contact.
Notable Therapeutic Uses for BOTOX
Dentistry is constantly evolving thanks to advancements in technology and developments in techniques and treatment methods. Now, dentists are capable of doing so much more than simply making your smile look better—they can make it feel better too! Here are just a few examples of some of the therapeutic applications of BOTOX treatment in dentistry:
TMJ disorders – BOTOX injections can help relax the overactive muscles responsible for TMJ pain.
Bruxism – Similarly, these shots can reduce the intensity of teeth grinding and clenching.
Gummy smiles – If you can see excessive gum tissue whenever you grin, BOTOX can be strategically injected to help enhance your smile's appearance.
Facial pain & headaches – Patients with chronic facial pain and headaches, including migraines, can find relief through targeted BOTOX injections.
Sialorrhea – Also known as excessive salivary flow, this issue can cause all sorts of complications—but thankfully, BOTOX shots can help to control it.
Orthodontics – BOTOX can also assist orthodontic treatments by relaxing specific muscles that might hinder the progress of braces or aligners.
The integration of BOTOX into dentistry's toolkit has vastly expanded what dentists are capable of. Whether it's treating TMJ, addressing bruxism, or simply helping you to smile brightly once more, BOTOX is certain to remain a pillar in the world of transformative dental care.
About the Practice
Dr. Dennis C. Ayer has proudly served patients and families in the Leawood, KS area for several years. His practice is excited to offer a wide range of services, including preventive, cosmetic, and restorative dentistry. He's also pleased to offer BOTOX treatment to assist with various issues. If you have any questions about the blog or you'd like to schedule a visit for you or someone you know, feel free to contact his practice online or over the phone for additional information or assistance. Telephone: (913) 686-9097.