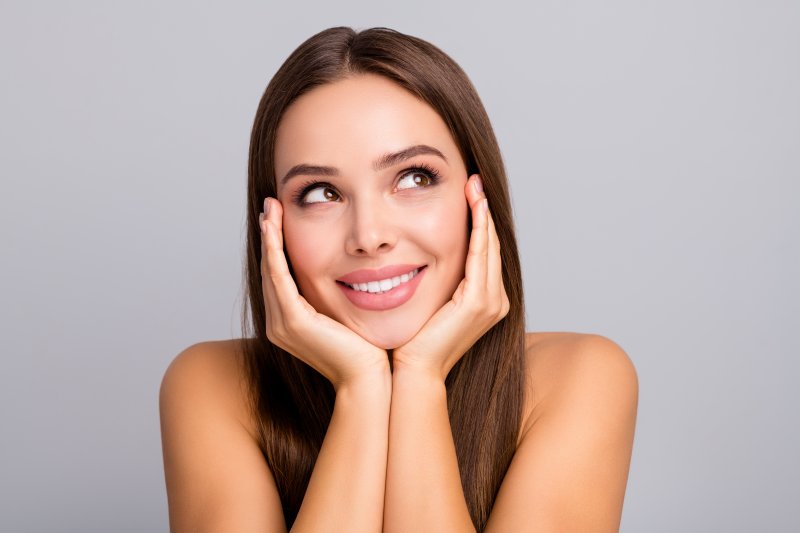 BOTOX is a truly unique solution that is designed to help patients turn back the clock on aging. Maybe you haven't noticed the wrinkles or fine lines that commonly form with age just yet, but you want to do something to prevent them from developing. How old do you need to be to receive BOTOX? With more and more young people turning to facial esthetic treatment to maintain a more youthful appearance, a dentist explains when you can safely start the process.
When It Is Safe to Start Using BOTOX?
When asking various dentists and specialists who are trained to administer BOTOX, the answer will likely range from "anyone over the age of 18" to "late-20s or early-30s."
The reality is that BOTOX is approved for use by the FDA once an individual turns 18. However, most individuals do not tend to start the process of BOTOX injections until they reach their mid-20s. Collagen production does not typically start to decline until this time, which is why more patients are coming in as a preventive measure.
Are There Risks to Starting Early?
While you may be eager to stave off wrinkles and fine lines, there are some slight downsides to starting BOTOX early. These can include:
Cost – While BOTOX injections are much cheaper than a complete facelift, they can become costly over time, especially if you choose to start the process while young.
Changing your lifestyle – If you are not actively finding ways to reduce stress, eat healthy, and protect your skin while outside, the time you take for BOTOX will not be worth it. You need to make changes to your lifestyle to ensure that your treatments are worth the time and money.
Too much can lead to looking older – Starting BOTOX while young may be fine, but you should be mindful of how much you receive over time. Too much can cause you to appear older if you're not careful.
There is nothing wrong with wanting to preserve a youthful appearance for as long as possible, but the best way to determine if you should start the process of receiving BOTOX is to schedule an appointment with your doctor. Their expertise and recommendations can help you to decide if now is the right time to start or if you should wait a few years to begin maintenance.
About the Author
Dr. Dennis Ayer is a qualified dentist in Leawood who earned his dental degree at the University of Missouri-Kansas City School of Dentistry in 1984. That same year, he founded his dental practice and has since helped individuals embrace healthier, beautiful smiles with the use of preventive, restorative, and cosmetic dentistry. By providing patients with additional services such as BOTOX, he and his team can help to eliminate wrinkles and fine lines so that the aging process is slowed. If you are curious about starting this type of treatment, contact us at (913) 246-3000 to find out how we can help.