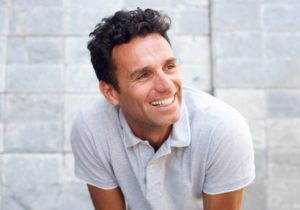 Out of nowhere, you're months away from the end of the year. However, 2020 isn't the only thing that will disappear when the clock strikes midnight on December 31st. Contrary to popular belief, your dental insurance benefits do not carry over into the next year, so any unused dental dollars will be completely wasted when 2021 begins. Thankfully, your dentist has provided some pro tips on how to maximize your benefits! Read on to learn more.
But First, How Does Dental Insurance Work?
It's no secret that dental insurance is confusing, but with a little know-how, you can save money and smile while doing it. Your dental insurance plan will provide you with an annual maximum, which is the most they're willing to pay for your dental care in one year. If this maximum isn't reached or exceeded, those benefits will be gone forever, and you've paid premiums for unused dentistry. Of course, the insurance companies aren't necessarily advertising this fact, which is why it's up to you to take control and start putting money back in your pocket!
Taking Advantage of Your Benefits
When it comes to getting the most bang for your buck, it's all about prevention. Preventive dentistry like routine checkups and cleanings are typically covered by insurance. By carefully planning out your calendar with your dentist for the rest of the year, you can make sure you're attending regular dental appointments to ensure you're taking advantage of your insurance benefits. From there, you can speak with your dentist about any additional services you may need before 2021 is here.
Alternative Ways to Save
The price of healthcare continues to rise, and especially in uncertain times like these, your dentist is committed to providing dental care that is also affordable. Part of this commitment is not only making you aware of how to maximize your insurance, but also accepting alternative financing options like CareCredit. This solution allows patients with all budgets to receive low to no interest financing. Your dentist also offers an in-house membership savings plan, where there are no maximums, deductibles, or hassle with filing insurance. This affordable and efficient solution is great for patients who are not already covered by insurance, or those looking for an alternative!
With the end of the year only months away, have you used your dental insurance to the fullest? Remember these easy yet effective tips and ask your dentist about alternative savings options to keep your smile healthy and wallet full.
Meet the Dentist
Dr. Dennis C. Ayer founded his practice in Leawood in 1984, where he has been providing a wide range of quality services ever since. He has logged over 3,500 hours of continuing education and he is an active member of the American Academy of Facial Esthetics. If you have any questions, Dr. Ayer can be reached through his website or by phone at (913) 246-3000.