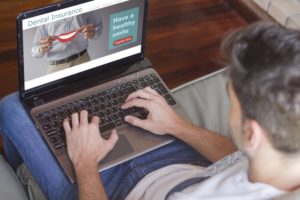 When you think of dental insurance, does fine print and thick packets of text swirl in your brain, stressing you out? When you visit your dentist's office, they'll help you through all the nitty-gritty details so you can get the treatment you need without having to battle it out with your provider. If your worry has been keeping you from scheduling your semi-annual appointment, you could be missing out on huge savings. Read on for five ways you can maximize your dental benefits in Leawood by scheduling your checkup and cleaning before the end of the year.   
If You Haven't Met Your Yearly Maximum…
Your dental insurance provider has a maximum amount of money that they'll contribute for your dental work each year. The amount varies from insurance to insurance, but it's typically around $1,500. The best way to find out your maximum is to contact your provider directly or ask your dentist if they can help you. If your insurance renews every calendar year (in January), you'll want to get the treatments you need while your maximum hasn't been met yet, to save you from out-of-pocket costs.
If You've Met Your Deductible…
Every year, you pay a set amount of money to your dentist before your insurance will begin contributing to the cost of your dental work. The average insurance deductible is around $50, which means the first time you visit your dentist, you'll pay them $50 from your own wallet before your insurance will kick in. Each year, your deductible will renew, so it's best to get the care you need while you don't have to pay anymore out of your own pocket.
If You're Paying For Premiums…
Investing in insurance premiums every month is great, as long as you utilize the extra services you're paying for. Be sure to visit your dentist for a checkup to find out if you need fillings, gum disease treatment, or orthodontic treatment. That way, you can get the services you need to optimize your oral health.
Before Fees Increase…
Just like your rent could increase when you renew your lease, your dentist's property rent could too. The cost of the materials and equipment they use also fluctuates from year to year. These fee increases can result in a higher copayment for you, which is why it's best to get the care you need while your out-of-pocket cost is still low.
Before Dental Problems Get Worse…
What may seem like a small problem that can wait can turn more severe and painful down the road. For example, a simple cavity that's left untreated can evolve into a tooth infection, causing you to need a root canal or even a tooth extraction. To save yourself from costly and invasive treatments that your insurance may not cover, get the quality preventive care you need today.
If the thought of dental insurance stresses you out, remember that the more you utilize it before the end of the year, the more money it can save you. Being aware of these five ways you can maximize your benefits can save your wallet and monthly budget from the threat of out-of-pocket costs.
About the Author
Dr. Dennis Ayer has invested over 3,500 hours in continuing education courses over the course of his dental career. He is an active member of several professional organizations and has had countless opportunities to sharpen his skills in all aspect of dentistry, allowing him to provide his patients with comprehensive care. Whether his patients need BOTOX injections or a simple routine checkup and cleaning, he is passionate about providing thorough and custom-tailored treatments. For questions or to schedule a consultation or routine appointment, visit his website or call 913-246-3000.