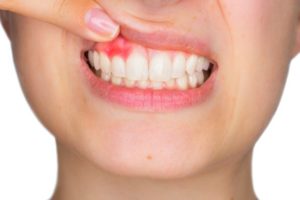 Could the same bacteria that causes gum disease also be a risk factor for Alzheimers in Leawood? New research indicates that this may very well be the case. If so, then breakthrough treatments for the dread condition may be just around the corner. In the meantime, practicing good dental hygiene may have bigger payoffs than just healthier teeth and gums. It might also lower your risk of developing dementia.
"Bacteria in the Brain… Could Be the Cause"
Scientists have been trying to find a cure for Alzheimers disease since the condition was first identified back in 1906. Over the past 30 years, their efforts have centered on amyloid plaque, a sticky substance that forms in the brains of Alzheimers patients. Unfortunately, most of the medications developed to treat this problem have shown little promise.
The focus of dementia research may be about to change however, thanks to new insights that suggest a link between the bacteria that causes gum disease and increased risk for Alzheimers. Here is what scientists have discovered so far:
People who suffer from gum disease are at greater risk for developing Alzheimers.
Most Alzheimers patients show some evidence of P. gingivalis infection, the bacteria that causes gum disease, in their brain tissues.
P gingivalis can spread into the brain through many routes, including nerve canals that link directly to the teeth and gums.
These findings are still in their preliminary stages. Nonetheless, the facts we have so far suggest that taking good care of your oral health may lower your risks for Alzheimers. With that in mind, here are some tips for keeping cavities and gum disease at bay:
Brush your teeth at least twice a day; after every meal is preferable. This is essential for preventing the buildup of harmful bacteria on your teeth, including P. gingivalis.
Floss at least once per day. You can use an interdental toothbrush or water stream flosser instead of floss string if you prefer.
Minimize your consumption of sweets. The germs that cause tooth decay and gum disease use sugar as their primary fuel source.
Drink alcohol only in moderation, if at all. Excessive alcohol consumption can erode tooth enamel and hinder your body's absorption of nutrients.
Avoid all forms of tobacco and vaping devices. Not only are they harmful to your heart and lungs, these products also increase your risk of gum disease and other serious oral health conditions.
See your dentist in Leawood twice a year for exams and cleanings. People who are at high risk of developing cavities may need to schedule more frequent appointments.
Stay physically active. This helps to keep your immune system strong.
Following your dentist's advice does more than protect your teeth and gums. It enhances every aspect of your physical and mental health, laying the foundation for a long and happy life. We wish you lots of happy smiles, both now and in the years to come.
About the Author
Dr. Dennis C. Ayer has been practicing dentistry for 35 years. A graduate of the University of Missouri-Kansas City School of Dentistry, he's also a colonel in the U.S. Army Reserve. You can reach his office online or by calling (913) 686-9097.