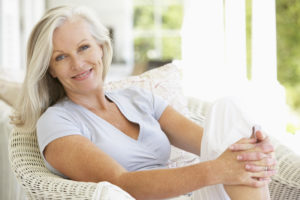 Have you recently learned that you have bone loss in your teeth and around your jawbone? If so, you're not alone. Many people experience bone loss as a result of periodontal disease — it's a condition that affects almost half of the US population over the age of 35.
If you already have experienced bone loss, there is currently no way to reverse it naturally. You will need to have a bone grafting procedure to replace the missing structure. But you can stop the bone loss by treating gum disease and improving your oral hygiene practices. Doing so will help you enjoy better oral health and reduce the chances that your teeth will fall out due to the lack of strong bone structure.
How to Stop Gum Disease and Bone Loss
Once you have learned that you have periodontal disease and associated bone loss, it's time to amp up your oral hygiene routine and tweak your lifestyle a little to stop the process. Bone loss is a serious problem, but you can backtrack by taking the following steps.
Improve your dental hygiene practices. Brush your teeth at least twice a day (after each meal is better) for two minutes, focusing on each quadrant of your mouth for 30 seconds each. Floss between your teeth daily, and add a mouthrinse for additional bacteria-fighting.

If you smoke or use tobacco products, it's time to kick the habit. Tobacco use is the most significant risk factor for periodontal disease and associated bone loss.

Eat a balanced, nutritious diet. Get plenty of vitamins and minerals with fresh fruits and vegetables, low fat dairy, whole grains, and lean meats.

Monitor your overall health. Having certain conditions, like uncontrolled diabetes, can increase your risk of developing periodontal disease. Fortunately, treating diabetes can also reduce inflammation and stop bone loss.
Visit Your Dentist Regularly
One of the best ways to keep track of your oral health is by visiting your dentist regularly. When your dental team sees your smile regularly, they can monitor for periodontal disease and notice signs of bone loss through regular x-rays. It is recommended that patients of all ages visit the dentist every six months for preventive care, but people who are receiving periodontal therapy will probably require more frequent visits.
So even though you can't necessarily reverse bone loss (barring a bone graft), you can take some steps to stop the progression and enjoy better oral health. Your dentist can help!
About the Author
Dr. Dennis C. Ayer is a trusted source of comprehensive dentistry in our area. He can treat dental bone loss in Leawood with bone grafting procedures. To learn more about restorative dentistry or to schedule an appointment with the "dentist near me" you are searching for, do not hesitate to get in touch with his office at 913-439-1800.