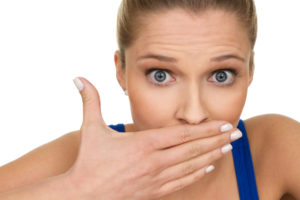 You feel your stomach drop as that attractive man smiles at you from across the coffee shop. You give a small smile back, but he turns away. You wish you felt confident to smile the way that you really want to, but you're embarrassed about how your teeth look. For years you've lived with teeth that are discolored and overlap, and they only seem to be getting worse. Dr. Dennis C. Ayer would like to know if you've ever considered a smile makeover in Leawood?
What is a Smile Makeover?
For patients living with teeth that need multiple repairs, or are crooked, a smile makeover may be the solution. Your dentist in Leawood customizes each makeover plan to the individual patients needs, and it could include treatments such as:
Porcelain veneers: These are ideal for restoring a number of dental issues such as wear, chipping, discoloration, gaps, size discrepancies, and misshapen teeth.
Invisalign: Ideal for adult patients who would like to align their teeth with discretion.
Dental implants: The best option for restoring one or more missing teeth.
Tooth colored restorations: Whether you need a simple filling, or a dental crown or bridge, you can rest assured that it will be high quality, durable, and aesthetically pleasing to your smile when you work with Dr. Ayer.
Botox: Reduces the appearance of wrinkles and fine lines, and can also minimize the effects of painful headaches.
Teeth Whitening: Excellent for giving dull looking smiles a quick boost, can also be the finishing touch on a smile makeover plan.
Digital Simulation
Not only does Dr. Ayer have over 30 years of experience in delivering beautiful smiles, he also uses digital simulation to show you exactly what your new teeth will look like when your treatment is done. He'll input your specific treatment plan into the computer, which will generate a simulation of what your teeth will look like after the process is completed.
We want you to have all the confidence in the decision about your treatment and the investment you're making in your smile and your oral health. After all, your smile won't just look great, it will likely give you better function than you had in the past, which helps to maintain your oral health.
Contact Dr. Ayer
When you're ready to change the appearance of your smile, contact our office to schedule a consultation with Dr. Ayer. A beautiful new smile is just a phone call away!