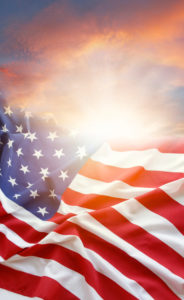 Dr. Dennis C. Ayer is your All-American dentist, who has not only served our country, but has gone on to become a reputable dentist in Leawood KS. As a 66224 dentist, Dr. Ayer has extensive knowledge and training in an array of dental fields to deliver exceptional dental care to his patients. However, Dr. Ayer's exceptional career began prior to his family-friendly dental practice. Awarded the Meritorious Service Medal and many other recognitions, Dr. Ayer is your trusted dentist in Leawood for dental excellence.

Meet Your 66224 Dentist
After receiving a Bachelor's degree in biology from Benedictine College in Atchison, Kansas, Dr. Ayer briefly worked in the marketing profession for Pfizer, Inc. Afterward, he began his career in dentistry as a graduate of the University of Missouri-Kansas City School of Dentistry. He dedicated his professional life to Comprehensive, Advanced Dentistry with an emphasis on Cosmetic Dental.
Dr. Ayer's mission for excellence didn't stop there. He furthered his education to include many post graduate studies. In fact, he has completed more than 3,500 hours of additional training with a specific focus on the cosmetic and medical components of dentistry. His post graduate studies include well known programs sponsored by The Las Vegas Institute, Dr. Omer Read, and the Madow Study Group. He has become certified in Somnomed  Sleep Dentistry, Invisalign and Dental Implants.
Now, he is an active member of the American Academy of Facial Esthetics, allowing him to offer his patients Botox and dermal fillers. In addition, he is also affiliated with many well-known societies and organizations, including the American Dental Association, Kansas Dental Association, and Fifth District Dental Society.
Heroic Honors from Your Dentist in Olathe
Dr. Ayer's mission for service has extended beyond dentistry to include service to our country. In 2016, he was awarded the Meritorious Service Medal from the U.S. Army. He also received the Cross of St. Benedict from Benedictine College in 2014 for extraordinary service to the College. Benedictine College awards two of those per year.
Dr. Ayer is a Colonel in the US Army Reserve, serving as the IMA Dental Corps Commander. He is also an active member of St. Joseph's Parish, The Lenexa Chamber of Commerce, The Leadership Lenexa Program, and The Greater Kansas City Sports Commission. His passion for community also led him to become affiliated the National Soccer Coaches Association of America in order to better himself as a youth Soccer Coach.  Soccer has been a lifelong passion for Dr. Ayer. He was a founding member of the Benedictine Raven Soccer Booster Club. Dr. Ayer was also issued the first USSF Soccer Coaching license in Kansas.
With a strong commitment to family, his community, and his country, Dr. Ayer is the right true and tested Dentist to care for your family. Through his extensive academic excellence in the field of Dentistry, he offers his patients an array of services, including preventative, family, and restorative dentistry. He is also able to provide services for many specialized areas, including cosmetic dentistry, dental implants, and treatment for sleep apnea.
If you're in need of a 66224 dentist, choose an honorable and respected dentist. Call Dr. Ayer's office today at (913) 752-9231.