The Benefits of Dental Implants
Why Should I Get Dental Implants?
Everyone wants a complete, healthy smile. However, many people lose one or more teeth due to decay, gum disease, trauma, or other unfortunate circumstances. If you have are missing one or two pearly whites, don't despair! Dental implants are a comprehensive tooth loss solution that come with a long list of benefits.
A Beautiful, Youthful Appearance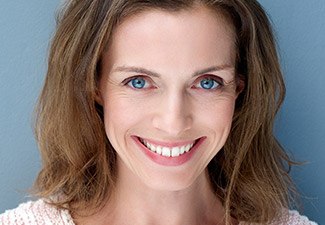 Dental implant restorations are made of high-quality materials that closely resemble real teeth. Since they're made to blend in seamlessly with your unique oral structures, onlookers will have no reason to suspect that you don't have a mouth full of natural teeth. Implants also benefit your appearance on a deeper level. Since they bond with the bone around them, they actually help to keep your jaw healthy and strong. Therefore, it will not change shape over time and leave you with that "sunken" look that often afflicts people who have suffered extensive tooth loss.
A Worry-Free Diet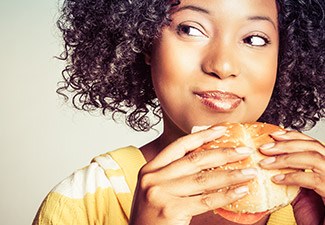 One of the most outstanding benefits of dental implants is that they are strong enough to stand up to pretty much any food you might be craving. Whether you want to chow down on some crunchy vegetables, dig into that juicy steak, or snack on some popcorn during movie night, you can do so without worry (just be careful not to bite on any unpopped popcorn kernels).
Protection for Your Remaining Natural Teeth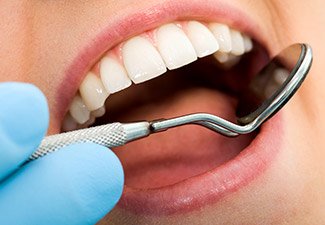 Tooth loss often leads to more tooth loss. That's because when one of your teeth leaves its place, the ones that were next to it may begin to drift. This can lead to a misaligned bite, jaw problems, and a lot of extra wear and tear on your poor smile. If you lose a bottom tooth, the one directly above it can even extend too far out of the gum line or fall out altogether. Implants serve as placeholders, helping to keep all of your remaining natural teeth right where they belong.
Easy Maintenance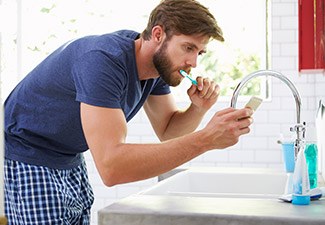 Caring for your dental implants on a daily basis is easy. Simply brush them twice a day with a low-abrasive toothbrush, and be sure you floss regularly. It's also important to attend regular checkups with your dentist in Leawood so Dr. Ayer can make sure that all is well with your restored smile.
Confidence and Comfort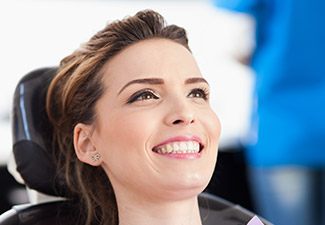 Dental implants are so secure that they'll never slip out of your mouth while you're speaking, and they won't make your gums sore either. In fact, they're so comfortable that you might even forget you have them!
Longevity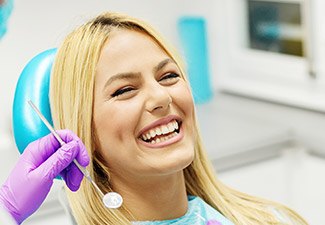 Did you know that traditional dentures need to be replaced every five to eight years or so? That's because the way they fit changes over time. Other tooth replacement methods, such as traditional bridges, might only last for 10 years. Dental implants, on the other hand, form a permanent bond with your body and have the potential to last a lifetime.
Are you interested in learning how dental implants might be able to change your life? Contact us today to schedule a consultation with Dr. Ayer.